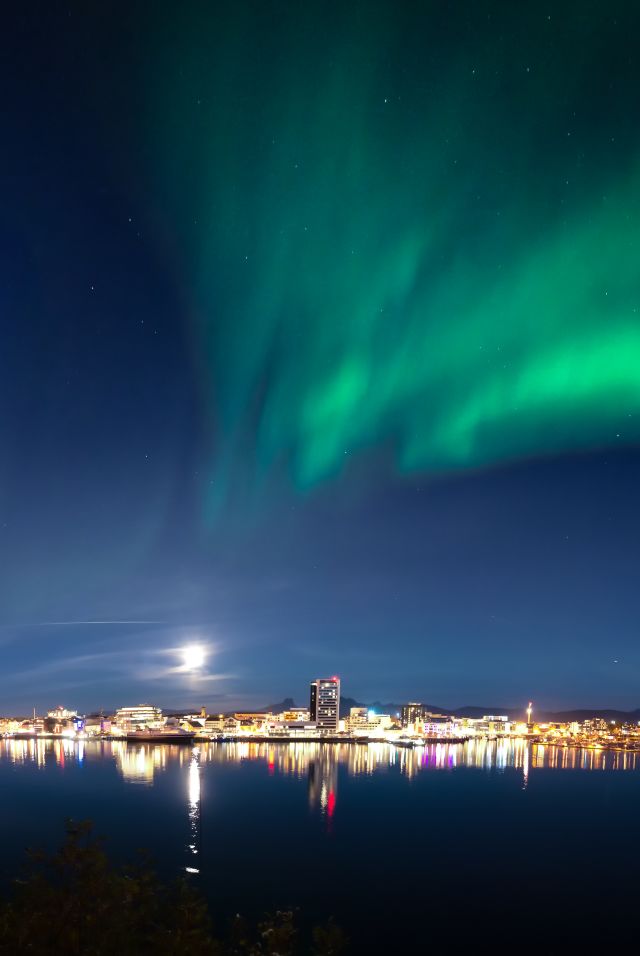 Time Range
Recommendation
Time Range
Recommendation
Time Range
Recommendation
Nearby Attractions & Events
Transportation To Destination
By plane
Bodø Airport is located 2 kilometres from the city centre. The airport bus has many daily departures and covers the distance in about 5 minutes. A flight from Oslo to Bodø takes 1 hour and 20 minutes.
Transfer in Bodø for your trip to the Lofoten Islands.
By road
Rv. 80 links Bodø to the E6, the main road through Norway.
Another alternative is the Coastal Route Rv. 17, which hugs the coast a few kilometres to the west and takes you all the way to Trondheim. Note that there are several ferry crossings on this route.
Local travel
A bus network takes you around the city and municipality of Bodø.
By ferry
The Norwegian coastal express Hurtigruten calls at Bodø twice a day.
Fast passenger boats and car ferries take you from Bodø to several ports in the Lofoten Islands and along the Helgeland coast.
Take Advantage Of Top Offers