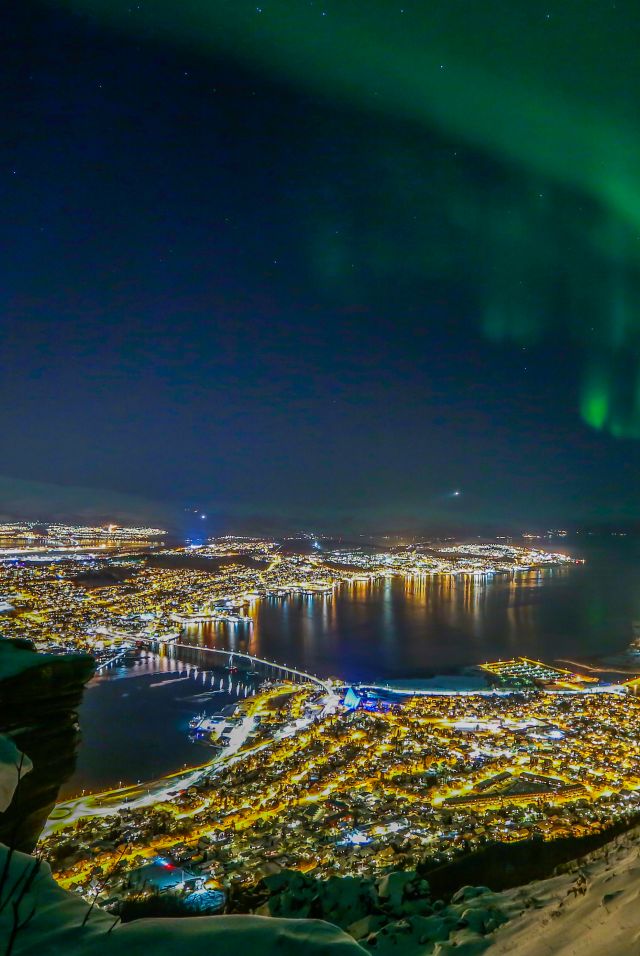 Time Range
Recommendation
Time Range
Recommendation
Time Range
Recommendation
Nearby Attractions & Events
Transportation To Destination
By plane
There are many daily domestic flights to Tromsø Airport.
Most international flights to Tromsø require changing planes at Oslo Airport.
Tromsø Airport lies only 5 kilometres from the city centre, and the airport express coach stops at several hotels in central Tromsø.
By bus
Long-distance buses connect Tromsø with Alta, Narvik, Bodø, and Fauske all year around. If you're going to the Lofoten Islands, transfer in Narvik.
By car
A 1600-kilometre long highway, which remains open all year, connects Tromsø with Oslo. Driving time is approximately 30 hours.
Read more about road conditions.
By train
There is no train service to Tromsø. You can take the train from Oslo, Bergen, or Trondheim to Fauske, where you must transfer to a long-distance bus to Tromsø via Narvik.
Local travel
Tromsø has an extensive local bus and ferry network.
By boat
Express boats connect Tromsø with the rest of the county.
The Norwegian coastal express Hurtigruten calls at Tromsø twice a day on its way between Bergen and Kirkenes.
Take Advantage Of Top Offers